---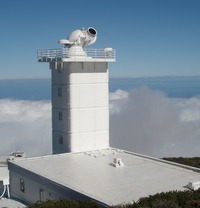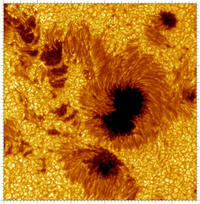 The Institute for Solar Physics is a national research infrastructure under the Swedish Research Council. It is managed as an independent institute associated with Stockholm University through its Department of Astronomy.
We operate the Swedish 1-meter Solar Telescope (SST) on La Palma, currently the most highly resolving solar telescope in the world.


---
24 April 2013: Inauguration of the Institute for Solar Physics
as a national research infrastructure in association with the Stockholm University Department of Astronomy.


April 2013: The Adaptive Optics system has been upgraded.

The new deformable mirror has 85 electrodes (the old one had 37). With its 85 subaperture Shack-Hartmann wavefront sensor, it has 84 controllable modes and locks in seeing with better than 5 cm. The new AO is available for all types of observations with the Swedish 1-m Solar Telescope.


---
See also the Past Highlights
---
Time-stamp: <2013-04-24 12:55:25 mats>